Audio & Music Player
12.1.10
Music Player App – An Auditory Delight
In the ever-expanding world of music streaming and digital audio playback, finding the perfect music player app can be a daunting task. With a plethora of options available, it's essential to choose one that not only offers a seamless listening experience but also provides a range of features to cater to individual preferences. Audio Player is an app that lets you play music and audio files stored on your phone no matter where in the world you are. It allows you to sort your music library into various categories and lets you create playlists using the song you like. Whether you're looking for a dependable music player for your daily commute or a high-quality audio player to enjoy your extensive music collection, this app has you covered.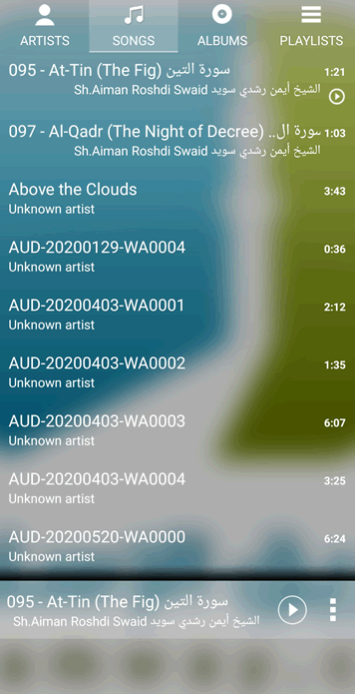 Audio Player has a clean and user-friendly interface. The app developers have put significant effort into creating a visually appealing design that is easy to navigate. You won't have any issues using this app thanks to its logically organized layout. It has a top navigation bar for quick access to key sections like artists, songs, albums, and playlists. The use of subtle animations and transitions enhances the overall aesthetic. This music player app automatically scans your device for music files and neatly categorizes them by artist, album, and more. It also provides powerful search and sorting options, making it easy to locate your favorite tracks even in large libraries. Creating and managing playlists is equally straightforward, allowing you to curate your music for different moods and occasions effortlessly.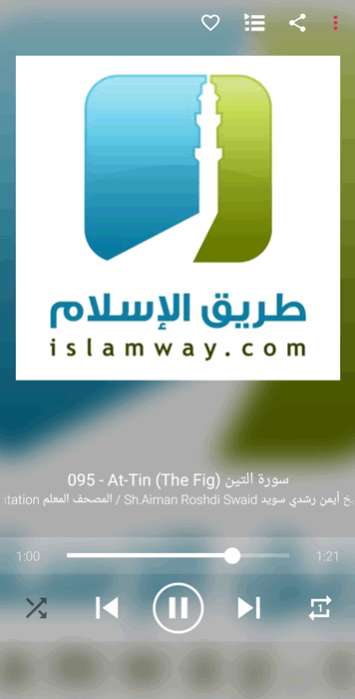 This music player excels when it comes to managing your music library. It supports a wide range of audio file formats, ensuring compatibility with your entire music collection. Importing and organizing your music is a breeze, thanks to the app's robust library management tools. Audio quality is another aspect where Audio Player doesn't disappoint. It supports high-resolution audio playback, ensuring that your music sounds as crisp and clear as the original recordings. Additionally, the app offers a range of audio enhancements, including an equalizer with presets and the ability to create custom EQ profiles. This level of control allows you to fine-tune the audio output to your liking. The app also supports various playback modes, such as shuffle, repeat, and sleep timer, catering to different user preferences.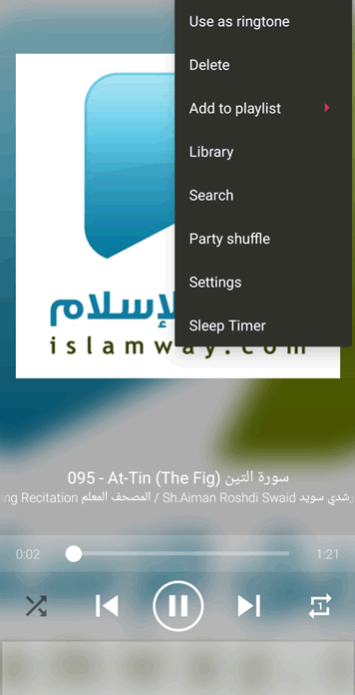 Audio Player performs admirably, with smooth playback and responsive controls. It's clear that the developers have prioritized stability and performance, as this music player app rarely crashes or freezes during use. Load times for songs and playlists are impressively quick, even with extensive music libraries. In terms of resource usage, the app is relatively light on system resources, ensuring that it won't drain your device's battery or slow down other apps running in the background. This is particularly important for users with older devices or those who multitask frequently while listening to music. Audio Player allows you to use the songs you like as your phone's ringtone. This option is provided in a pop-up menu that can be accessed by clicking the red button located at the top-right corner of the screen.
Features:
Clean and user-friendly interface
Logically organized design and layout
Supports a wide range of audio file formats
Create playlists for every mood and occasion
Multiple playback modes on offer
Sleep timer to stop playback if you fall asleep
Use your favorite songs as ringtone
Conclusion:
Audio Player is an app that is designed for casual music enthusiasts as well as audiophiles. It allows you to play your favorite songs and create playlists for different moods and occasions. You will have a fun time listening to your favorite tracks on this music player app.
RELATED PROGRAMS
Our Recommendations
---
---
---
---